INTRODUCTION OF "SHINE UE" SCHOOL
BRIEF HISTORY OF SHINE UE SCHOOL
---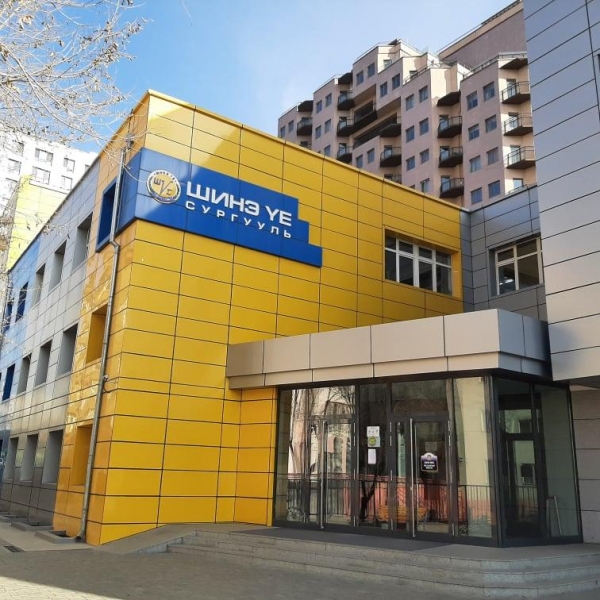 "Shine Ue" school was founded by the initiative of Honoured Teacher of Mongolia Maam Unenbileg under the ordinance no. 222 of the Governor of the Capital dated May 29, 2003, and started with 11 teachers, seven staff and 86 students in 10 groups of grades 1-10 in 2003.
At the present, 1400 students are studying in the 2021-2022 academic year, and out of 108 teachers and staff, 1 Honoured Teacher of Mongolia, seven national champions of professional Olympiads, 12 city champions, 19 state and city medalists, federal, city, and district skill competition champion and runner-up 27, city and district speech contest champions and runner up 28, and 4 masters of sports.
"Shine Ue" school offers advanced math and English courses and studies all other subjects combined with international standards at a high level. In July 2016, the school became a candidate school for the IB Diploma Programme and started implementing it in the 2018-2019 academic year. As a result, "Shine Ue" became the first Mongolian school to implement the IB Diploma Programme nationally and granted the title of an IB World School. To increase the availability of international curricula, in the academic year 2021-2022, the school has been officially authorized as a "Cambridge International School" and started implementing the "Cambridge IGCSE" or the "Cambridge International General Certificate Program" in grades IX and X.
We value the quality of our education and strive to improve our learning environment constantly. We are also confident that our team will work together to develop every child for the sake of our ideas and goals and that we will successfully build a new generation of citizens who value their heritage.
Our school was awarded "Leading school of the capital city", "Best management school", "Best rated school" of Educational Evaluation Center, "Top-10 schools", "Child-friendly school", "Eco school", "Health promotion organization", "State leading school".